We looked inside some of the tweets by @ann89150476 and found useful information for you.
Inside 100 Tweets
Time between tweets:
3 days
Tweets with photos
0 / 100
Tweets with videos
0 / 100
60% of Twitter users are female.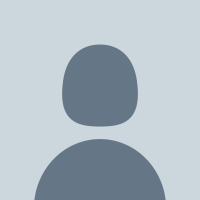 Is Joe Cross Married? His Family, Wife, Diet Plan, Weight Loss, Net Worth- Facts to Know
Quoted @WhiteHouse
ICE just apprehended 605 criminals—illegal aliens convicted of theft, weapons possession, assault, domestic violence, strangulation, drunk driving, and drug dealing. THANK YOU to the brave men & women of @ICEgov for making our communities safer through Operation Cross Check!
Great job. Thank you
Sticks and stones may break my bones but names will never harm me
Quoted @RepMarkMeadows
Seeing my Democrat colleagues in the press admitting what this week's Mueller hearing is all about: 5 minutes of fame and a TV hit. The collusion case closed 4 months ago. We have actual problems to solve. And this is how we're spending our time. This is not serious.
The democrates call this job security, there are so many problems to take care of however they rather complain and not work.
Wow he's learning bigger words!
Quoted @realDonaldTrump
The "Squad" is a very Racist group of troublemakers who are young, inexperienced, and not very smart. They are pulling the once great Democrat Party far left, and were against humanitarian aid at the Border...And are now against ICE and Homeland Security. So bad for our Country!
Let me ask you. .... do they do any work?
Quoted @charliekirk11
The media lies: The Georgia State Rep. who falsely claimed she was told to "go back to where she came from" has completely walked back her statement Yet the media still ran with the story. Did they not learn their lesson during: Smollett Covington Kavanaugh 🤔
Some people just don't learn
Quoted @BernieSanders
I wish we didn't have to say this, but it is the damn truth and we have to say it: We have a president who is a racist and a xenophobe. His goal is to turn us against one another.
Text when you make sense