Where the conversation begins. Follow for breaking news, special reports, RTs of our journalists and more. Visit http://nyti.ms/2FVHq9v to share news tips.
@nytimes Statistics
We looked inside some of the tweets by @nytimes and found useful information for you.
Analyzing last Tweets
Average time between publishing:
16 minutes
Tweets with photos
0 / 100
Tweets with videos
0 / 100
Rankings
(sorted by number of followers)
Fun Fact
That's a 78% increase in the number of heads of state and national governments on Twitter from 2011. Which means Twitter is taking over the world. And we're ok with that.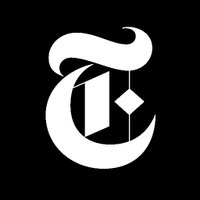 Memes like the #10YearChallenge have popped up in past years, too. But this time, users are grappling with elevated concerns about how their data is being used by social media companies.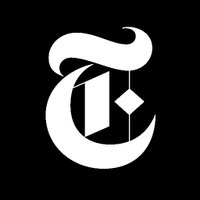 They were Catholic high school students who came to Washington on a field trip to rally at the March for Life. He was a Native American veteran of the Vietnam War who was there to raise awareness at the Indigenous Peoples March.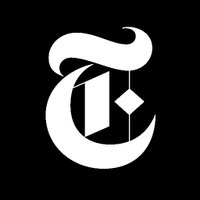 President Trump says that he would extend deportation protections for some undocumented immigrants in exchange for $5.7 billion in funding for a wall along the Mexican border.
About a quarter of the residents of Kodiak, Alaska are either Coast Guard employees or dependent family members. But the U.S. government shutdown is felt across the town.
Stefanos Tsitsipas Ousts Roger Federer From the Australian Open
Beto O'Rourke's supporters view his above-the-fray message as the foundation of his appeal, but after he declined to endorse a Democrat in a competitive Texas district, some within his party wonder if he can be fully trusted as an ally
Dr. Jen Gunter, Twitter's resident gynecologist, is teaming up with our @NYTimesWell editors to answer your questions about women's health. Are there any health risks associated with reusable-cloth menstrual pads?
The Carpetbagger: Oscars Rewind: The Most Political Ceremony in Academy History
Op-Art: An 18-Month-Old Victim in a Very Old Fight
A makeshift national safety net, stitched together by private businesses, banks, local governments, organized labor and charitable organizations, is spreading slowly across the U.S. to help unpaid federal workers during the government shutdown
Thousands of Serbians have been protesting their president's increased grip on power. In this video, we talk to Serbians about the country's shift away from democracy
To Save East River Park, the City Intends to Bury It
The wife and children of former Interpol chief Meng Hongwei have applied for asylum in France, 4 months after he was detained in China on corruption charges.
As marijuana becomes more popular, concerns have been raised that its use can lead to psychotic disorders. Here's what scientists know for sure, and what they don't.
Residents rushed to catch a glimpse of the ice disk. One woman captured the scene in a drone video. And scientists said the ice disks are an unusual — but entirely natural — phenomenon caused by changing water temperatures.
James Blake's previous albums were suffused with loneliness. But now Blake is back with a new album, and with a new subject: intimacy.
Trilobites: Watch These Stink Bugs Hatch in Unison
Marie Kondo your life with this Tidy Home Challenge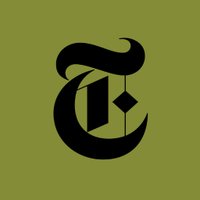 One was a linguist who worked with the National Security Agency. One joined the Army Special Forces after high school and served six times in Iraq, Afghanistan and Syria. And one was a former Navy SEAL. They all died during a bombing in Syria.
Pharrell Williams listened to Maggie Rogers's demo and said, "I've never heard anyone like you before." Then the bidding war began.